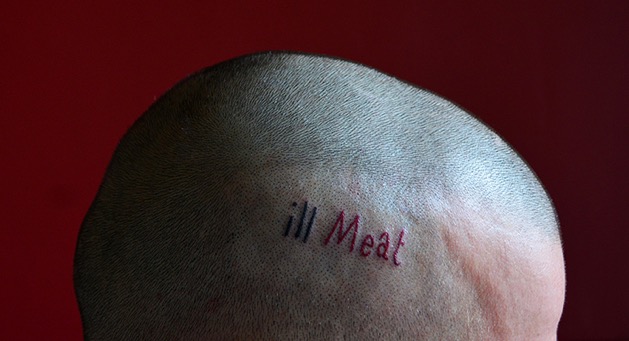 Europe, 2016. La fièvre monte. L'instant est critique. Guerres et génocides se déroulent à notre porte. Les terroristes frappent au cœur de nos villes. Les Etats sont en faillite. Les désespérés et les déracinés arrivent chez nous par milliers. Soudain considérés comme porteurs d'espoir, les extrémistes accèdent au pouvoir. Les libertés sont réduites, la presse fliquée, les symboles religieux proscrits, de nouvelles barricades sont construites… Telle est l'Europe en 2016.
Gabriel Mulvey (CH), Paul Kindersley (UK) et Paul Coombs (UK) passeront une semaine dans les locaux d'exposition à prendre ensemble la température de leur continent déstabilisé par cette myriade de crises qui menacent de le déchirer. Conjuguant leurs moyens d'expression préférés - dessin, peinture, collage, sculpture, vidéo et performance – ils ont élaboré des scénarios absurdes et de nouveaux récits donnant naissance à des personnages abâtardis portant la marque de fabrique de leurs créateurs : violence ludique et perversité impassible. Le jour du vernissage sera aussi celui du vote sur le Brexit, et l'Autriche aura peut-être déjà un président d'extrême droite. Aux aguets, un dirigeant d'Etat totalitaire espérant l'effondrement de l'UE se frotte les mains. Il se réjouit de financer encore plus d'extrémistes pour lesquels nous voterons et d'envoyer encore plus de bombardiers pour déplacer toujours plus d'âmes. On connait la musique: Les fantômes et les loups sont partout, à l'affût, prêts à bondir. Suspecte ton voisin! Quel qu'il soit ! Les instables personnages créés dans les locaux de la Fonderie sont à l'image du paysage socio-politique environnant. Il ne sont pas plus irréels que ceux de l'extérieur. Et ce n'est pas par hasard s'ils sont présentés dans la patrie de la neutralité, fief de l'ONU et du HCR.
Cette vision d'une nouvelle Europe fera-t-elle l'effet d'un vulgaire lavement ou apparaîtra-t-elle comme un quadrille à trois dansé pour célébrer la foutaise omniprésente ? On verra bien.
(Eng ↓)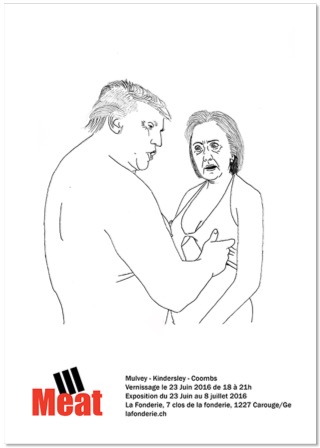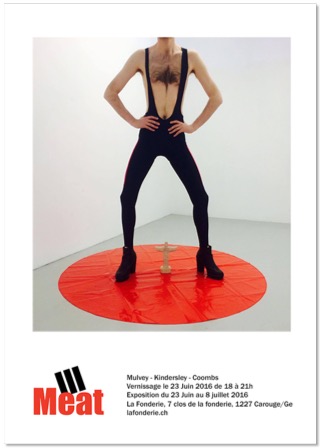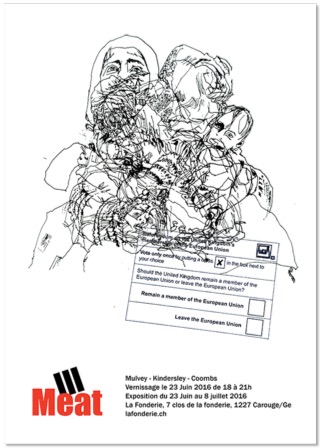 Europe 2016. A malady of critical flux. War and genocide are being enacted on our doorstep. Terrorists strike in the heart of our cities. Countries are bankrupt. The desperate and displaced arrive in the tens of thousands. Extremists and far right politicians are forming governments, voted in willingly and with hope. Freedoms are curtailed, the press regulated, religious symbols outlawed, new barricades built. In Europe 2016.
Gabriel Mulvey (CH), Paul Kindersley (UK) and Paul Coombs (UK) will be working collaboratively in the exhibition space prior to the opening, these three artists will take the temperature of their unstable continent amidst the myriad crises' that threaten to rip her apart. Combining the artists' primary media of drawing, painting, collage, sculpture, video and performance, absurd scenarios will play out, new narratives will form and bastardised characters will be born, all ripe with the artists' trademark playful violence and deadpan perversity. As the exhibition opens the UK will be voting on whether to leave the EU and Austria may already have a far-right president. Watching closely, an authoritarian leader rubs his hands, hankering for the break-up of the EU, sending in bombers to displace even more souls and funding extremists for us to vote for. The phantom and the bogeyman are all around, here amongst us, ready to pounce. Suspect your neighbour. Them and us. We have been here before. As inconclusive and unstable as the socio-political landscape, this queer parade of characters and circumstance as unreal as those on the outside is pointedly presented in the home the United Nations and the UNHCR, a place of historic neutrality.
Inserting a thermometer into the anus of their patient, the artists may present their vision for a new Europe or enact a last dance for the fuck-ups. Only time will tell.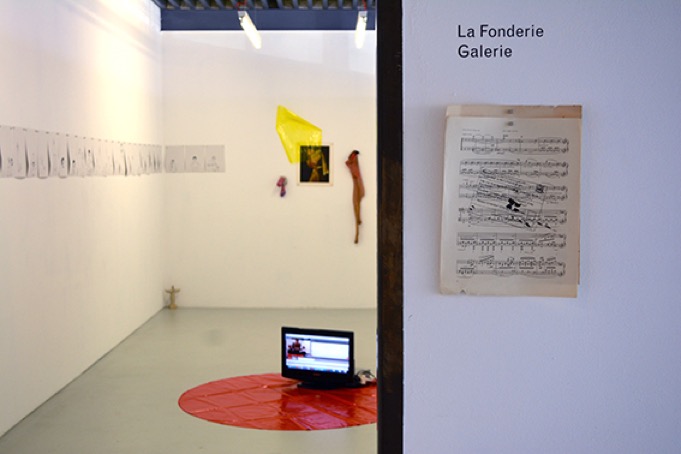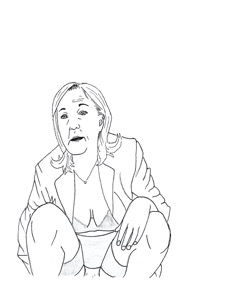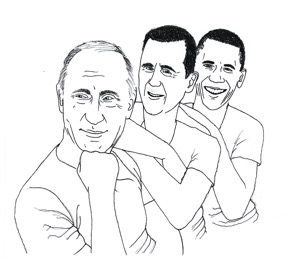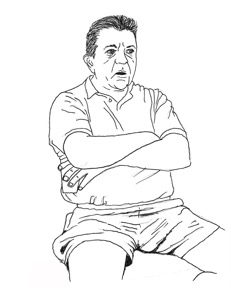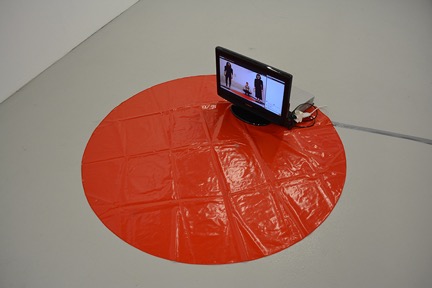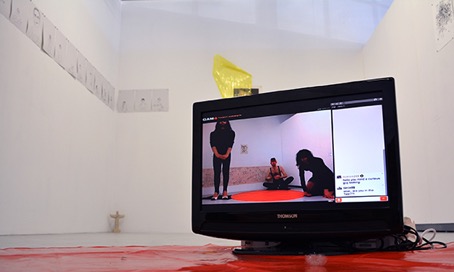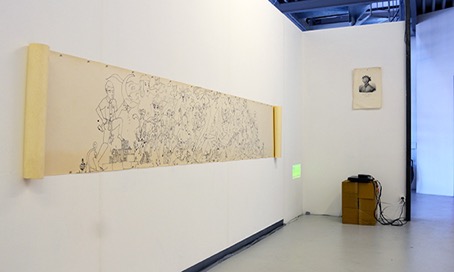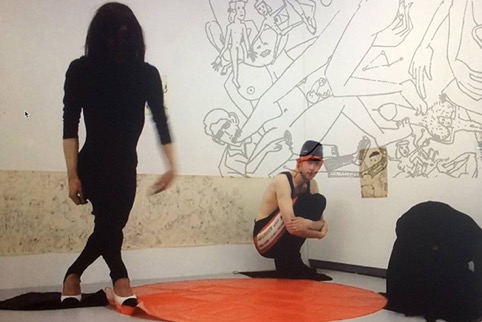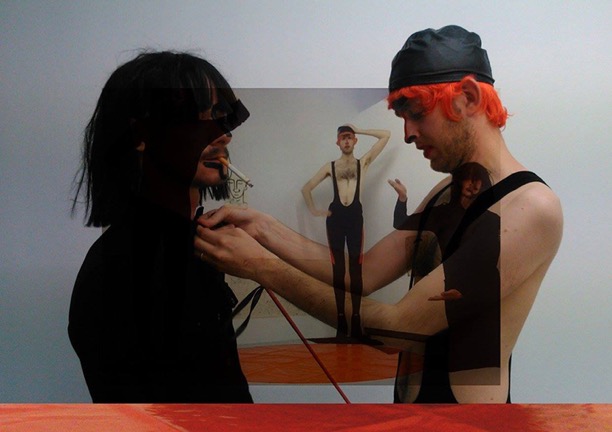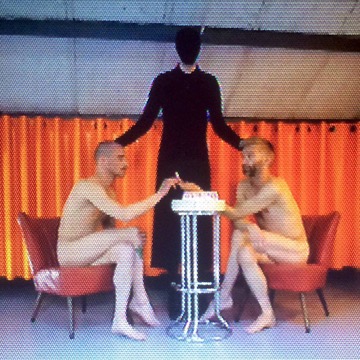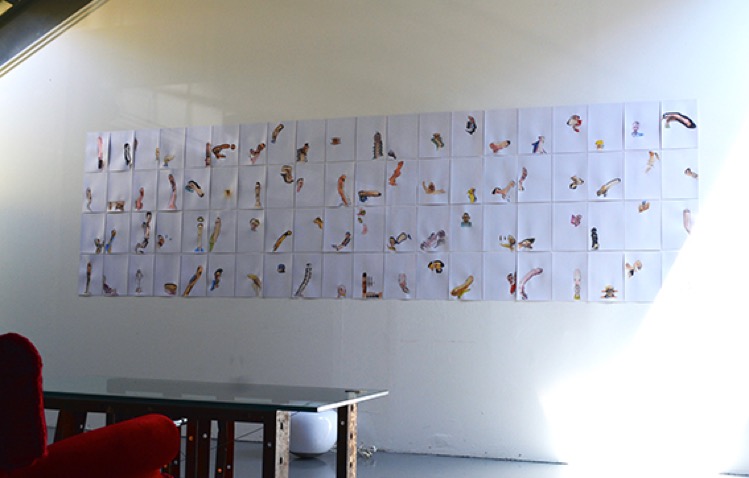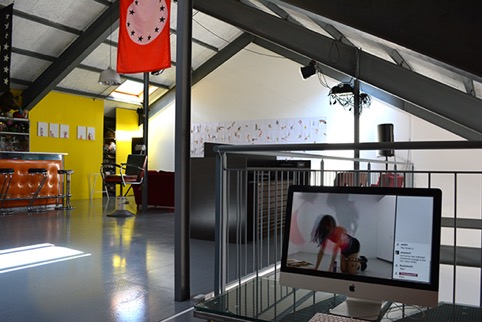 Live broadcast on Cam4 and Periscope (stream 1)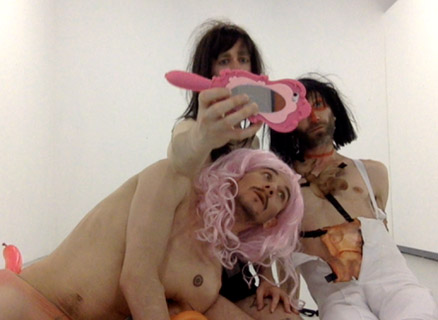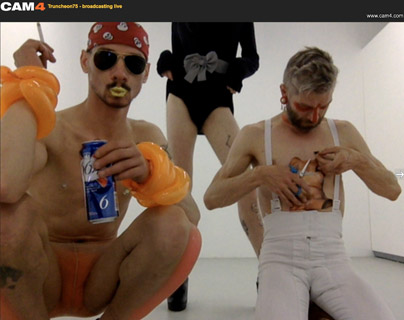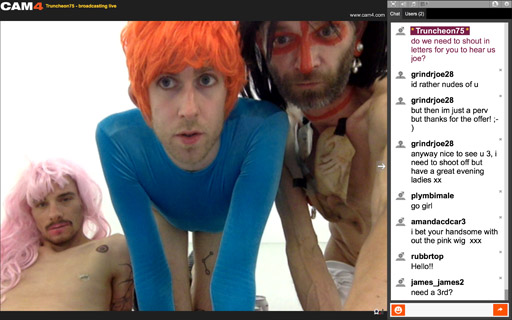 Cam4geneva (stream 2), with Paul Coombs & Paul kindersley ⎮ 2016 ⎮ Video ⎮ 20 min 07 sec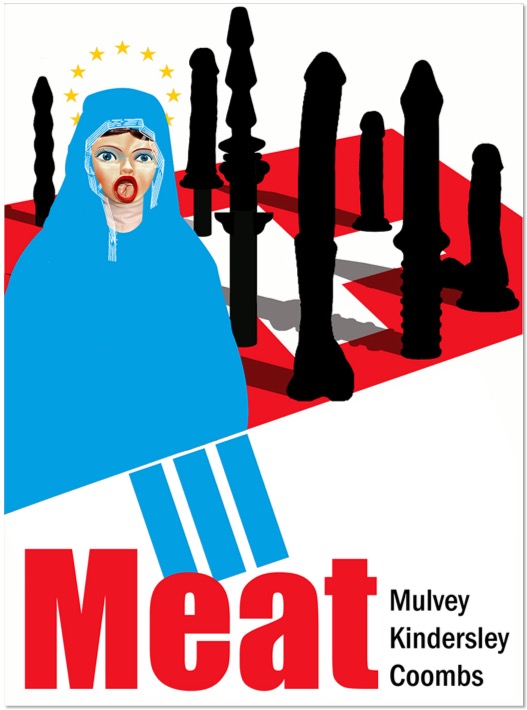 360° n°157 de juin 2016, page 45